DAR
SERIES
Surpassing expectations for nearly 10 years.
The absolute best 4ch digital Karaoke amplifier.
・The amplifier uses an exclusive device to get 95% or higher efficiency of power conversion to reduce heat generation."
・Improved consolidation ratio reduced the number of parts.
Consequently, noise and the influence of background noise have been cut down dramatically."
・The use of BTL connection enables the amplifier to be used as a high power amplifier (BTL Power: 360W x 2ch).
Selling point
・Long seller, BMB standard Karaoke amplifier.
・Switch 4ch / 2ch connection.
How to connect (150W×4CH Mode)
How to connect (360W×2CH Mode (BTL Mode))
DAR-800
Discontinued in 2009.9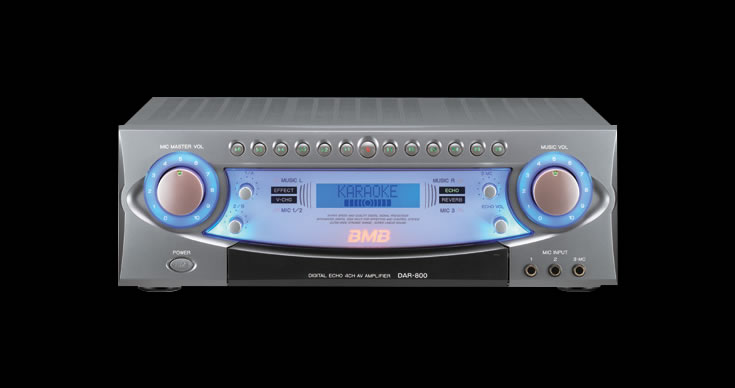 DAR-500
Discontinued in 2009.9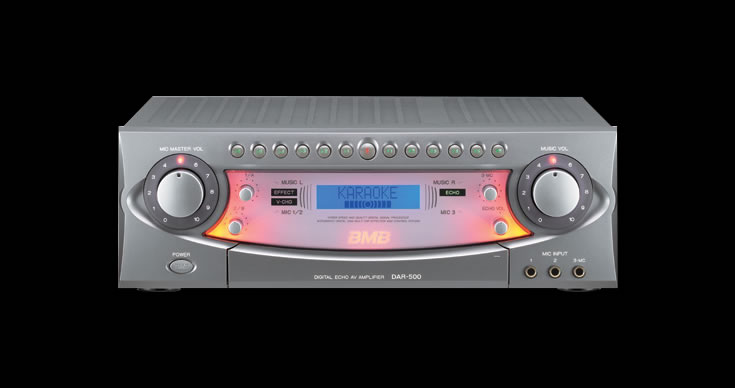 DAR-300
Discontinued in 2007.12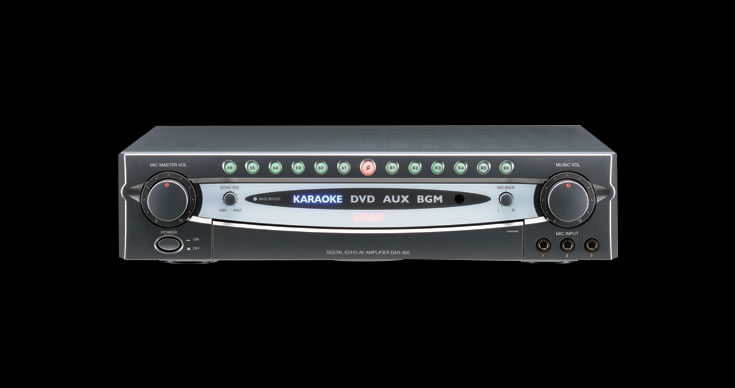 DAR-100
Discontinued in 2005.12