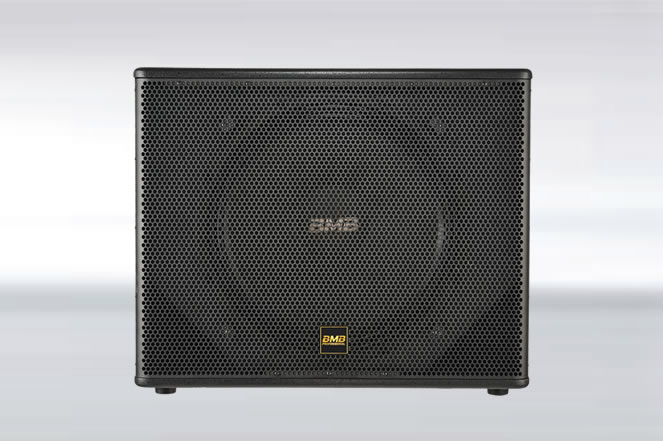 CSW Series
Make your singing more comfortable and enjoy your beat.
A subwoofer for karaoke developed by karaoke maker BMB that pursues comfortable singing.
By adopting a triangular bass reflex hole, you can make a speedy beat even though it is a bass reflex type.
In addition, the height of the main body can be lowered, resulting in a compact housing.
Selling
point
Triangle Bass Reflex
Will provide comfortable and speedy beat.
Pole Mount
Add speaker on the top of subwoofer via pole.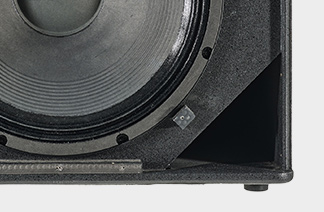 Triangle Bass Reflex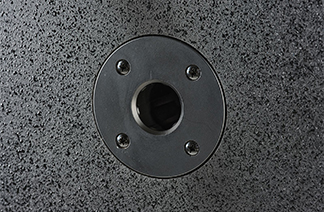 Pole Mount
Φ36mm(1.4"), Depth 96mm(3.8")
CSW-118
CSW-118 [18"]
System Type
1 Way 1 Speaker Bass Reflex
Frequency
Range
(-10dB) *1
40Hz~2.5kHz
Frequency
Response
(±3dB) *1
50Hz~1.8kHz
Sound
Pressure Level *2
95dB
Impedance
8Ω
Max Sound
Pressure Level *3
123dB(Peak 129dB)
Power Capacity
Continuous 600W,
Program 1200W,
Peak 2400W
Dimensions
(H×W×D)
550mm×661mm×519mm
(21.6"×26.0"×20.4")
Shipping
Dimensions
(H×W×D)
692mm×809mm×666mm
(27.2"×31.9"×26.2")
Net Weight
31.1kg(68.6lbs)
Shipping Weight
39.6kg(87.3lbs)
Input Connectors
Speaker Connector
(4P)×2
Pole Mount Cap
Φ36mm(1.4"),
Depth 96mm(3.8")
LF Driver
460mm(18.1") Cone,
75mm(3.0") Voice Coil×1
Enclosure
Construction
18mm(0.7") Plywood
*1 Full space (4π) conditions
*2 1w1m on-axis, swept-sine in anechoic environment
*3 Calculated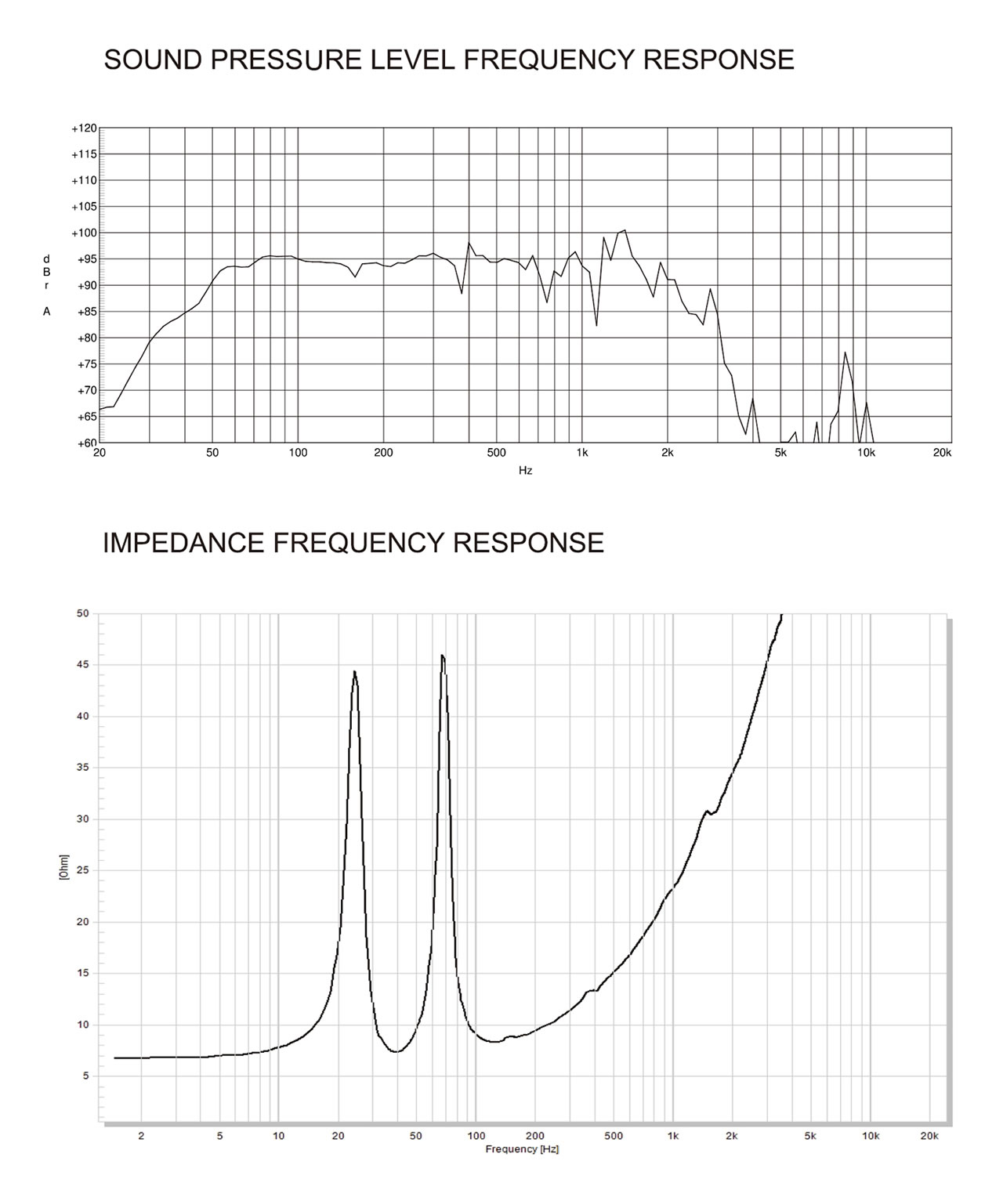 CSW-115
CSW-115 [15"]
System Type
1 Way 1 Speaker Bass Reflex
Frequency
Range
(-10dB) *1
45Hz~3.1kHz
Frequency
Response
(±3dB) *1
50Hz~3.0kHz
Sound
Pressure Level *2
93dB
Impedance
8Ω
Max Sound
Pressure Level *3
120dB(Peak 126dB)
Power Capacity
Continuous 500W,
Program 1000W,
Peak 2000W
Dimensions
(H×W×D)
465mm×580mm×488mm
(18.3"×22.8"×19.2")
Shipping
Dimensions
(H×W×D)
597mm×706mm×615mm
(23.5"×27.8"×24.2")
Net Weight
24.0kg(52.9lbs)
Shipping Weight
30.6kg(67.5lbs)
Input Connectors
Speaker Connector
(4P)×2
Pole Mount Cap
Φ36mm(1.4"),
Depth 96mm(3.8")
LF Driver
380mm(15.0") Cone,
75mm(3.0") Voice Coil×1
Enclosure
Construction
15mm(0.6") Plywood
*1 Full space (4π) conditions
*2 1w1m on-axis, swept-sine in anechoic environment
*3 Calculated